https://www.youtube.com/watch?v=bkMKsfXf9Q4
Grand Papua Hotel
Corporate | Business | Leisure
Grand Papua Hotel, a member of Radisson Individuals
Within the bustling capital city of Port Moresby sits the Grand Papua Hotel. Each guestroom and suite in this luxury Papua New Guinea hotel has stunning sea views and comfortable accommodations. Built in 2011, the Grand Papua Hotel uses modern technology to make your stay as pleasant and streamlined as possible. Enjoy Modern Colonial interiors designed by Space Studios for a truly delightful experience in Papua New Guinea.
Guests will enjoy all of the hotel's amenities, including the Grand Brasserie restaurant, Grand Bar, and Grand Spa, as well as several options for meetings and events. Located nearby many of Port Moresby's local attractions, the Grand Papua Hotel is ideal for all trips, both business and pleasure, to Papua New Guinea.Reserve your stay online for preferred rates
 Situated in the centre of Port Moresby, the Grand Papua Hotel offers a total of 102 Premier and Executive rooms, 51 Suites and on the 16th floor, 4 Grand Junior Suites and 4 Grand Suites.
View All
Host your next function in a venue of Grand Status. The Grand Papua Hotel offers the perfect conference venue for your next corporate event. We offer flexible meeting and banquet venues, and an array of supporting services that can assist you with virtually any function or event.
View more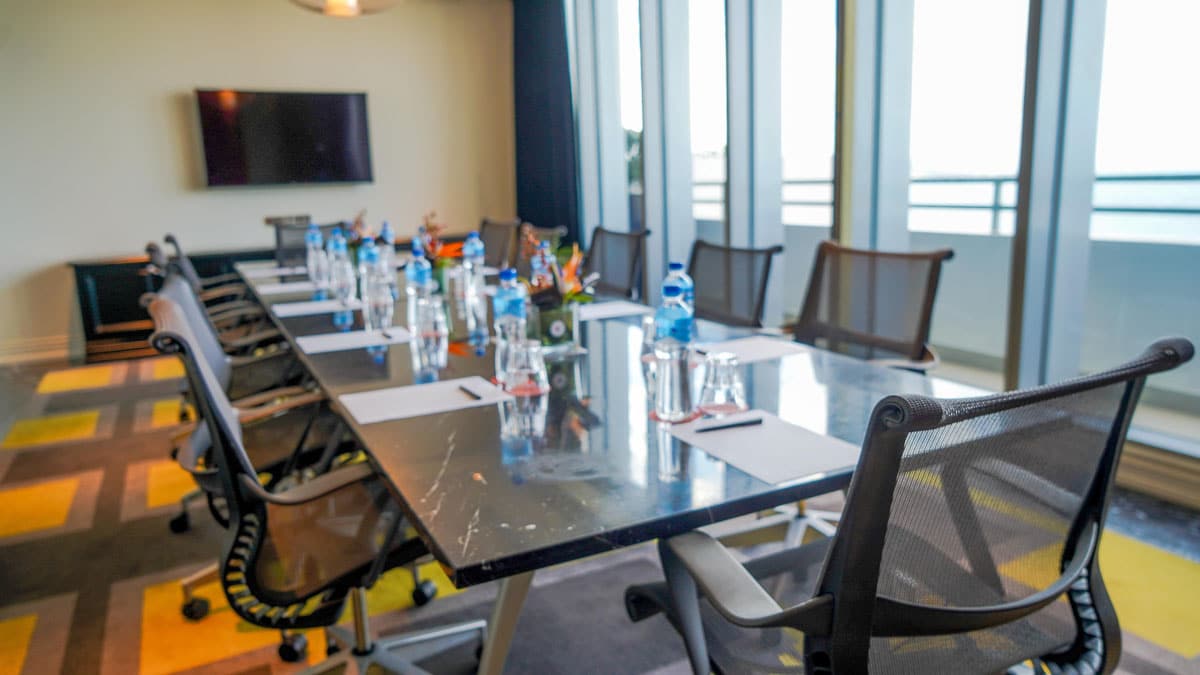 The Grand Papua is the ideal city-centre location for unique dining and relaxation. The Grand Bar & Brasserie, open 7 days a week, cater's to any requirement.
View more
"Spent 14 days under quarantine, I don't have words to describe the beautiful location and great customer service of the whole staff, right from reception, concierge to room service, not to mention the beautiful ocean view, all of the room have a beautiful ocean view apartment."

Gozec

Tripadvisor
"I have stayed here twice now and have a considerable more ongoing business travel planned. This will be where I stay. Absolutely recommend based on my experiences."

Brad P

Tripadvisor
"Me and my video team lived here for several weeks this past summer and it was the most amazing experience. Best 5 star hotel in PNG"

Micah Trostle

Google
"Grand Papua is and has always been a fantastic hotel. I stayed there a few years ago, when it was newer. Staff are very good, the restaurant and bars are great."

Jorg

Google